Welcome to American HVAC, where we bring comfort to life! We proudly serve commercial and residential clients across NYC & Westchester County. We are committed to maintaining indoor comfort throughout the year for your home or business. The fact that so many New Yorkers turn to us for assistance is due to our high-quality service, which includes a warranty, maintenance guarantee, and even after-sales service.
No matter what time of year, an HVAC emergency can cause discomfort in your home and business. At American HVAC, we offer a better way to deal with the temperature and conditions inside your property. Whether the temperature is too hot or too cold, turn to us for HVAC maintenance to repair, replacement and installation, we do it all for your comfort.
Call us today if you are looking for a residential or commercial HVAC company in NYC or Westchester County, NY.
With years of experience, our technicians are licensed and certified by the EPA to provide expert air conditioning and heating services. Our HVAC technicians are capable of repairing and installing all types of HVAC systems. The reputation we have built for ourselves on our ability to provide top-notch service on time and our problem-solving skills.
From HVAC system design to central air conditioning installation, commercial projects, and residential repairs, we do it all to ensure the people of New York can enjoy both the outdoors and indoors without worry or discomfort.
The project managers and technicians are committed to quality. Furthermore, to ensure we have the most comprehensive knowledge and skills for complex projects. We are members of the Air Conditioning Contractors of America (ACCA).
.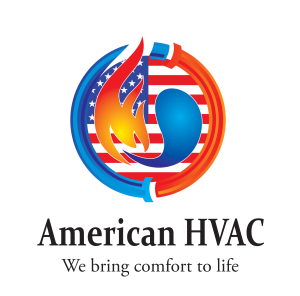 We serve the following areas in New York;
● Manhattan, New York
● Queens, New York
● Brooklyn, New York
● Staten Island, New York
● The Bronx, New York
● Nassau County, New York
● Suffolk County, New York
● Westchester County, New York
VALUES AND BELIEFS
Be a company that is a pleasure to do business with 

Win people's hearts and minds.

Encourage learning, experimentation, and innovation in what we do.

Place the Company's interest above one's own.

Conduct business with personal integrity and ethics.

Work in a boundary-less manner between various functions to provide the best solutions to customers.

Treat employees as respected members of our organization.

Ensure high standards of corporate governance.

To stay close to our customers, We aim to be a leading HVAC company that contributes to all the people and achieves an affluent society. We will also strive to create new values that can provide our customers with inspiration and Satisfaction.
VISION 
Become the most trusted air conditioning, heating, and HVAC company in the minds of our customers 
To dream, to strive, care, and, most importantly, to be the most successful in everything we do.
COMPANY POLICY 
To Achieve energy conservation through innovative service and performance while providing top-quality products and services to all our customers, regardless. Our main goal is customer satisfaction.